IN THE AREA
AREA INFO.
Conveniently located off of Highway 63, the Chateau Nova is a great place to stay for people travelling through Peace River, heading up North or down South.
Located in the heart of Peace Country in scenic Northern Alberta, 200 km from Grande Prairie.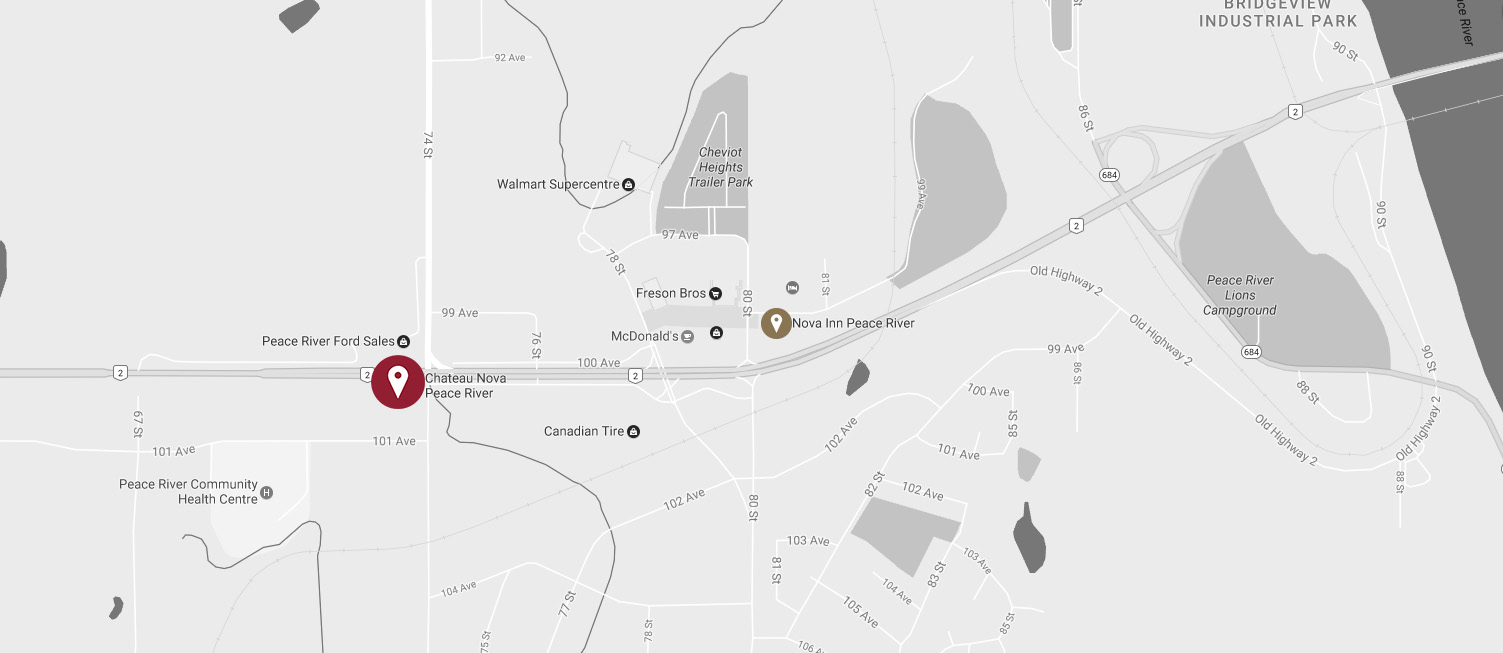 THINGS TO DO.
Since first discovered in the 1700's by the Hudson Bay fur traders, Peace River has become a bustling community and home to over 6,000 people. Rich with history, Peace River is full of great things to see, including the Provincial Historic Monument that honours the gravesite of Henry "Twelve Foot" Davis, an old prospector who struck gold. Peace River is located in Northern Alberta, 200 km outside of Grande Prairie. The Peace River Airport is located at a distance of 6 km from the town. The town boasts beautiful views of the Peace River and has facilities such as a bowling lane, golf course, Riverdrive Mall and a ski hill. While visiting Peace River be sure to enjoy events such as annual rock concerts, Christmas Festivals, the Peace River Stampeders Hockey Team and various trade fairs.
If you still can't find what you are looking for, our friendly Guest Service Agents would be happy to make suggestions for you.